Now more than ever, the safety of your medical linens and uniforms is of the utmost importance. While it's easy to forget about what you're wearing in the day to day rush of the healthcare industry, it's essential to stay aware so that you can best protect the people around you.
Uniforms can hold onto harmful bacteria, germs, and viruses, and the best way to clean them is to outsource. When you outsource your laundry from a reliable provider like Medico, you get an industrial clean that you can't get from a standard washer and dryer.
Our Hygienically Clean facilities are designed to remove tough stains, germs, and dangerous viruses that can accumulate on your medical uniforms. Outsourcing your medical laundry to Medico is a great way to ensure a true, safe clean. Please read our PDF below.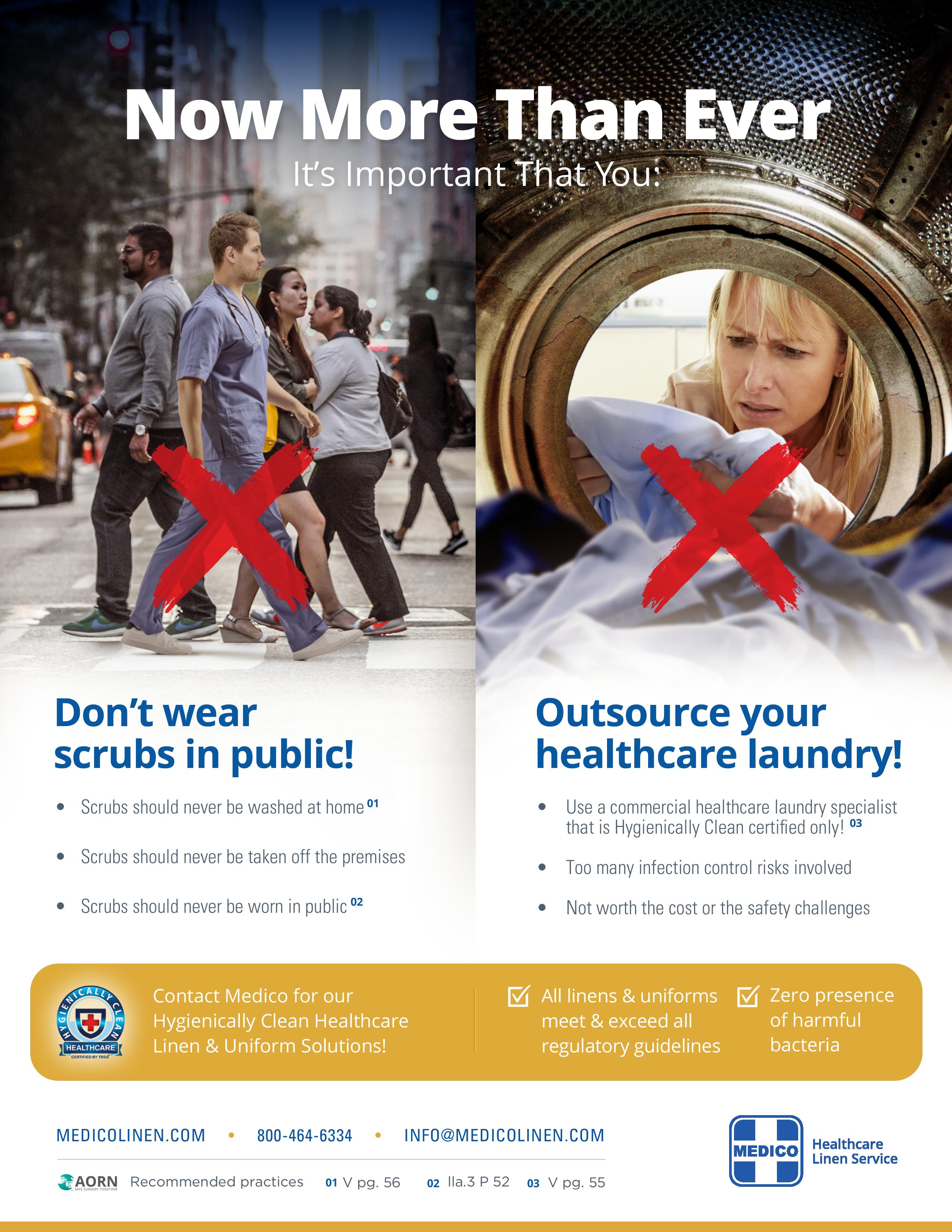 Contact Medico Today!
We are your reliable, professional, and trusted partner for all of your healthcare linen, uniform, and laundry needs. For more information, contact us at (800) 464-6334. Don't forget to ask for a free consultation!