Maximum Protection For Your Staff With Rented Isolation Gowns
The right personal protective apparel is crucial to excellent patient care. This yellow, fluid-resistant isolation gown keeps your patients and staff safe with a high, round neckline paired with long, raglan sleeves that feature knit cuffs. The relaxed-fit isolation gown is composed of 99% Polyester/1% Carbon that is fluid-resistant to ensure your patients are clean and comfortable during their stay.
How the Program Works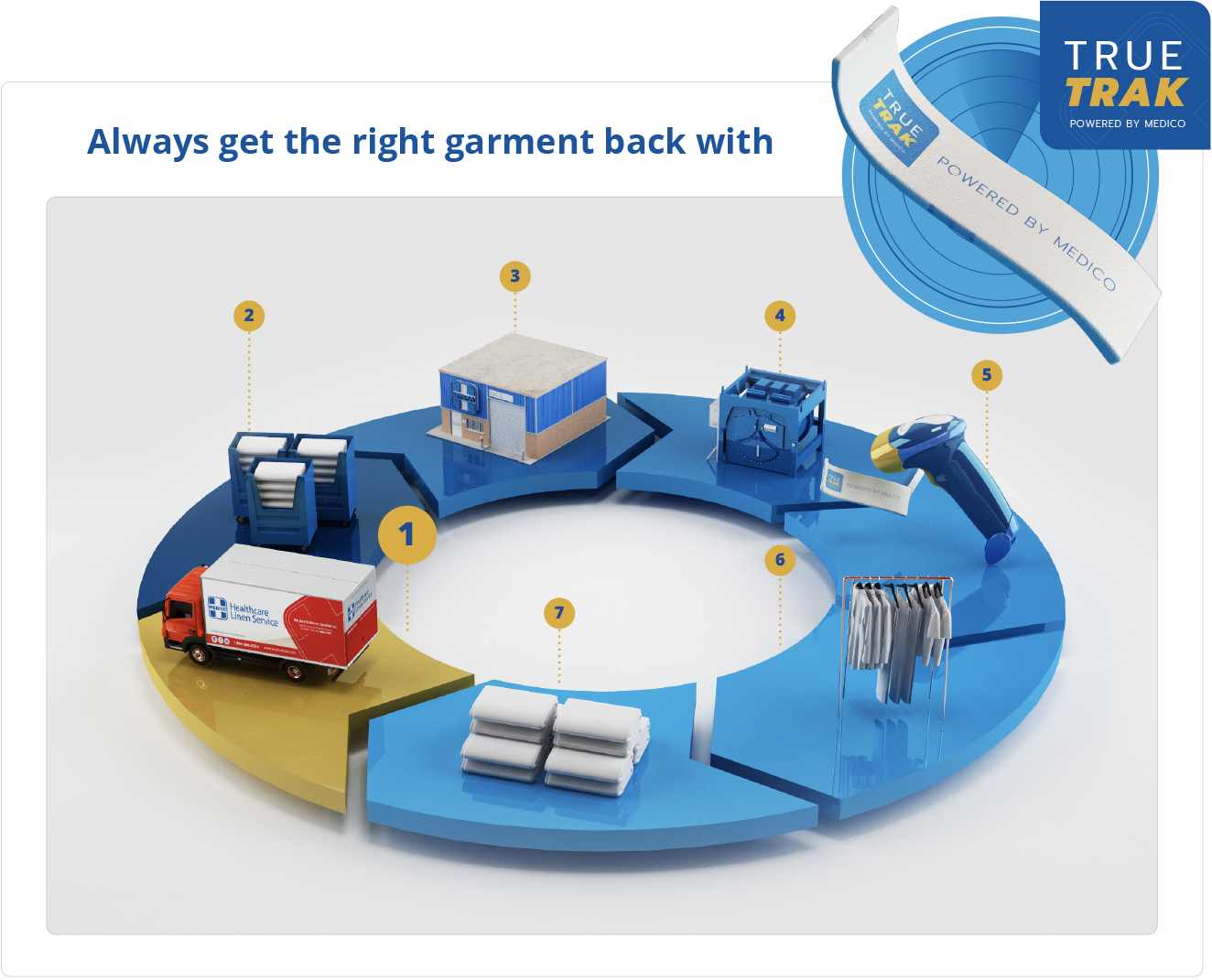 1Scheduled arrival of freshly laundered, hygienically cleaned, and poly-wrapped bundles of gowns assigned to your facility.
2Our Route Service Rep will check in, ensure inventory levels and service needs are being met, and pick up the used gowns to be washed.
3Once back at our HLAC Accredited plant, all gowns are scanned in using our proprietary tracking technology.
4All iso-gowns are washed and dried in a specific EcoLab formula, ensuring all items are disinfected to the highest industry standards.
5Once gowns are ready to be folded, they are scanned again, ensuring they are within their useful life. Once a gown has reached the end of its manufactured recommended useful life, it is pulled from circulation and replaced free of charge.
6Gowns are then assigned and checked out to your account, and given a packing slip ensuring accurate deliveries.
7The gowns are then poly-wrapped and prepped for your next delivery.
Proudly serving medical linen and uniform needs in the Los Angeles greater area since 1932.