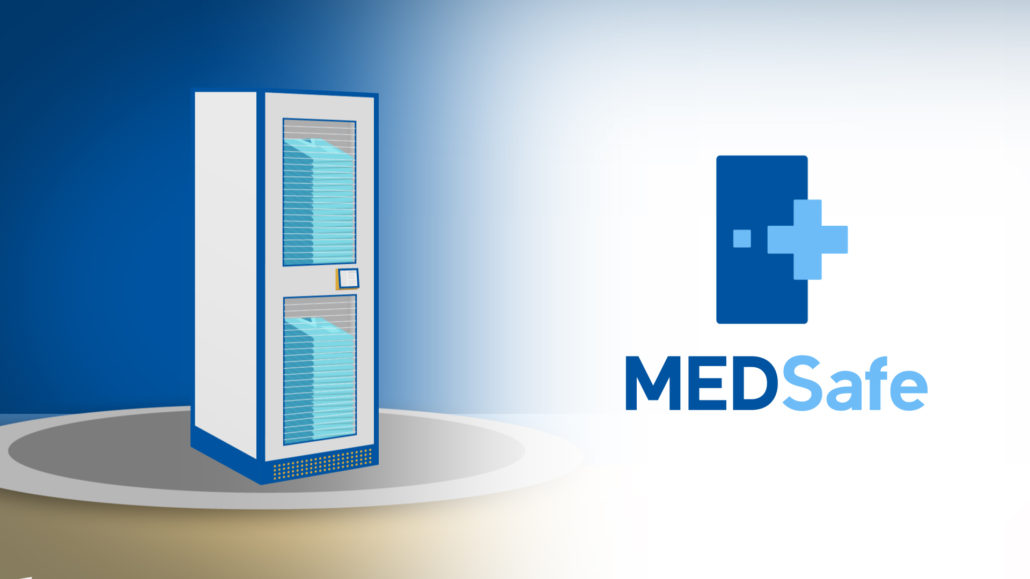 Medical staff swipe their badge on the MEDSafe reader and take what they need.
MEDSafe keeps a detailed record of each item by scanning their unique garment chip.
Staff returns their dirty scrubs to the proper laundry bag for your Medico Route Service Rep to pick up.
Each scrub is scanned in at our plant and processed for the next delivery as part of Medico's TrueTrak garment tracking system.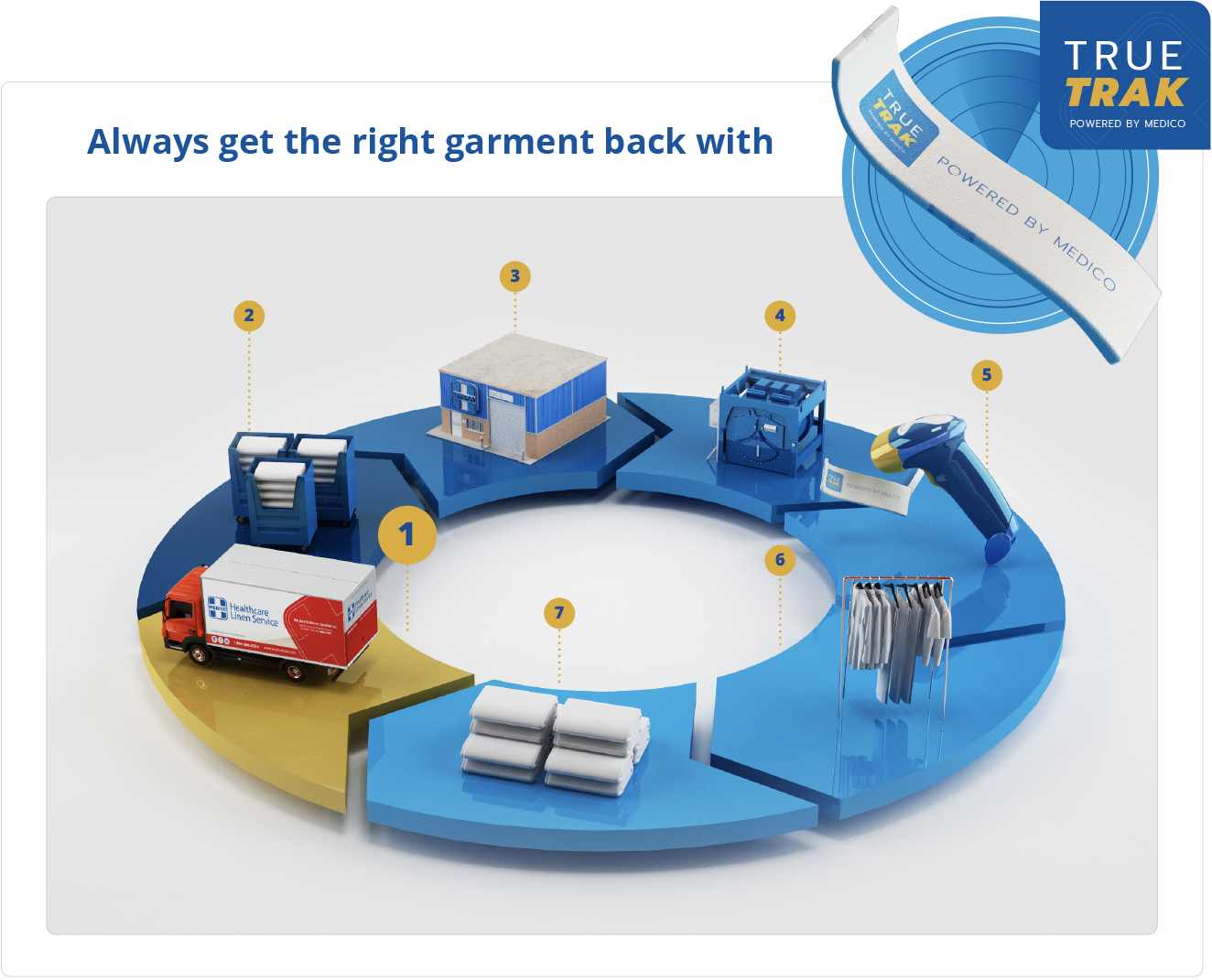 1Scheduled arrival of freshly laundered, hygienically cleaned, and poly-wrapped bundles of gowns assigned to your facility.
2Our Route Service Rep will check in, ensure inventory levels and service needs are being met, and pick up the used gowns to be washed.
3Once back at our HLAC Accredited plant, all gowns are scanned in using our proprietary tracking technology.
4All iso-gowns are washed and dried in a specific EcoLab formula, ensuring all items are disinfected to the highest industry standards.
5Once gowns are ready to be folded, they are scanned again, ensuring they are within their useful life. Once a gown has reached the end of its manufactured recommended useful life, it is pulled from circulation and replaced free of charge.
6Gowns are then assigned and checked out to your account, and given a packing slip ensuring accurate deliveries.
7The gowns are then poly-wrapped and prepped for your next delivery.
Proudly serving medical linen and uniform needs in the Los Angeles greater area since 1932.