Running out of lab coats? Need new ones for your dental facility? You've definitely come to the right place. Medico Linen is South California's premier choice for all your dental and medical linens rental and laundry service needs.
Medico Linen is a family-owned, quality-driven, customer-centered, eco-friendly healthcare laundry service company and we have a few good reasons why we are still the top choice by dental clinics as well as hospitals, hospice care, elderly homes, and rehab centers for their linens even after all these 80 years in the business.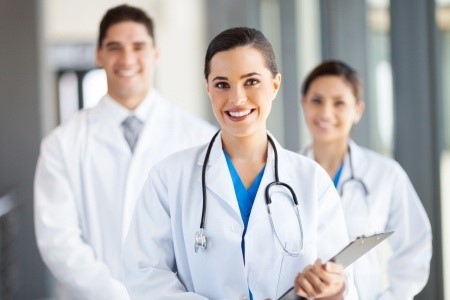 For one, our services always start and end with you – what you want, what you need, when you need it – and that's what we work around with. We have route specialists assigned to your account with the sole purpose of taking care of your specific needs. They make sure that you are informed of what you need, what your choices are, and the costs of the services and items you need.

What we can truly own as ours, however, is how we deliver our services. Medico Linen is bent on making everything convenient, efficient, and of course – of the best quality – for the sake of your dental facility and of your patients. They will also be processed in our massive, world-class facility that is certified to be CAL/OSHA compliant, and accredited by Hygienically Clean and HLAC. We have also been certified Green by the TRSA for our effort in reducing our water and energy consumption, and our use of eco-friendly, EPA-approved laundry cleaners.

Medico Linen remains true to the same values our company has kept from when we began eight decades ago: integrity, honesty, and sincerity. This is how we always get what the clients want; this is how we maintain the quality of our services and within the highest industry standards; this is how we give you, your dental staff, and your clients the peace of mind that can only come with hygienic dental linens.

Call us today to learn more about our services.