Medical Face Mask Services
Face masks are among the most essential elements in a dental clinic, and we have just about every kind of face mask for your every need. Our 80 years in the healthcare laundry has widened not only our range of dental mask lines to suit every patient and every dental situation; it has also helped us expand our services to cover all sorts of dental linen needs and the right laundry care methods for your delicate linens.
We offer a complete line of dental linen products for rent, for sale, and laundry services of such making Medico Linen your one-stop convenience shop for all things dental linen.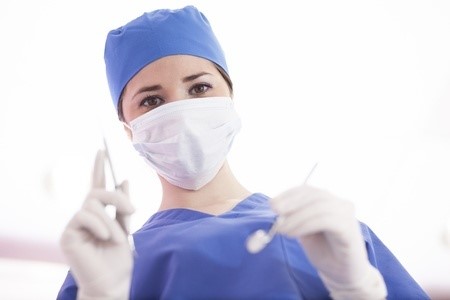 At Medico Linen, we believe not only in quality service and integrity in achieving it. We also fully believe in the importance of great communication, that the best way to serve you and satisfy you is to get to know your dental facility. That is why we make sure to assign a dedicated route specialist who is tasked to identify your linen needs, create a custom plan in delivery and pickup of your items, inventory management, and take care of practically your every Medico Linen-related concern.

Your route specialist will also make sure that you are informed of the damages and replacements made on your items, giving you complete and total control of your expenses and your inventory.

Aside from our impeccable customer service, we also boast of our world class laundry facility. It is not just big on size; it is also big on performance, with equipment, personnel, and processes that are at par with the national standards set by the CAL/OSHA, Hygienically Clean, and HLAC. On top of that, we can also proudly say that we are doing our part in helping preserve the environment with our TRSA-certified Green System and our use of EPA-approved cleaning materials.

Simply put, Medico Linen has got your dental linen needs covered. Call today for a free quote or to start consultation.