Medico Now Provides A Full Suite Of Medical Waste Solutions
Bundle Your Services And Save!
We have exciting news here at Medico Professional Linen Service! We are proud to announce that we now provide a complete full suite of medical waste solutions. We provide quality bundles on our services, providing huge amounts of savings. Stock up on various medical waste products that we offer and save big! Medico Professional Linen Service can help you reduce costs on medical waste over your current provider. We provide analysis and waste audits featuring no hidden charges. This allows you to understand where your money is going and how much you are spending on which medical waste solution. We generate monthly reports and file documentation so that you are equally informed with our business as you are with the services.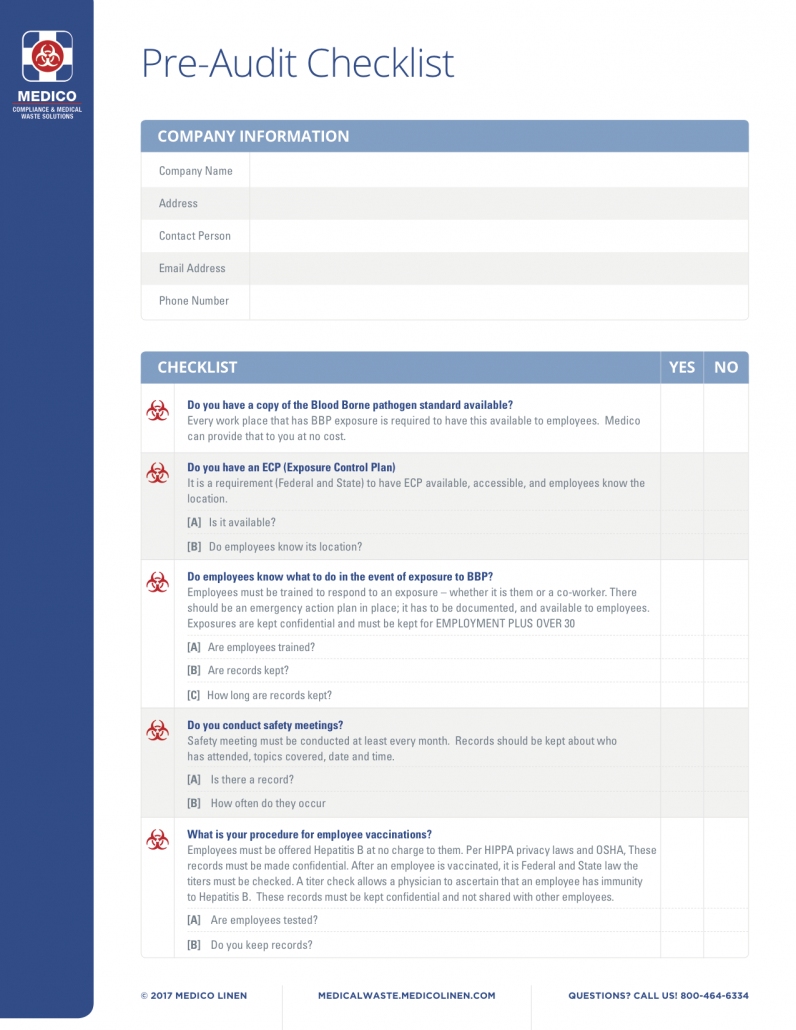 We offer regulated waste services for sharps and biohazard waste, non-hazardous pharmaceutical waste, chemotherapy waste, pathological waste, and universal waste. These services are available for all types of healthcare facilities, such as hospitals, doctor's offices, laboratories, clinics, surgery centers, veterinarian offices, nursing homes, dialysis centers, funeral homes, pharmacies, and rehab facilities. Medico exceeds Cal OSHA standards by maintaining a high level of quality with our products and services. We provide exceptional services at a fair price.
Contact Medico Professional Linen Service today for a quote on how you can save with our full suite of medical waste solutions. Give us a call at 800-464-6334! Our qualified representatives are eager and actively waiting to assist you with a high quality service today! Click here to request a free quote and waste saving analysis.